Open M-F 7:30am to 5:00pm • Call for a Free Estimate
Get your vehicle back as if nothing ever happened.
Collision Repair Services
Your Southside La Crosse, WI Auto Body Shop Where Excellence Has Been The Standard Since 1945.
Our
Auto Body Repair
Services
Benefits Of Choosing
J & H Auto Body
Free Estimates
You pay nothing for a top quality estimate. Get a quote from one of La Crosse's most respected auto body shops.
Please call ahead to schedule an appointment.
Experienced Craftsmanship
J & H Auto Body has been providing the highest quality auto body repair to the greater La Crosse area since 1945. Quality craftsmanship you can trust!
ASE Certified • Gold Class I-Car Trained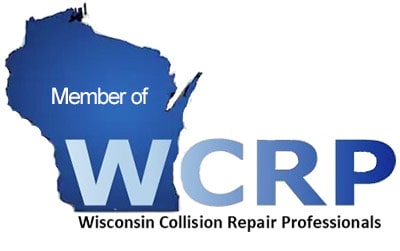 Reduced Rate Rentals
Ask us about our fleet of reduced rate,
late model rental vehicles!
We offer these rentals while your vehicle 
is being repaired in our shop.
We highly recommend that our customers
consider getting a rental rider on 
their auto insurance policy.
Rental coverage is very affordable. Contact your insurance agent for more information.
Call For An Appointment
Due to high volume,
we are requiring an appointment for estimates
at this time.
We apologize for any inconvenience. 
Paintless Dent Repair
Paintless dent repair is clearly the most revolutionary, most exciting system to hit the automotive industry in decades. Saves you money!
100% Guaranteed Satisfaction
At our shop, we don't just fix your car – we make sure it looks like the damage never happened. Your satisfaction is guaranteed at J & H Auto Body.
We use Sikkens Auto Body Paint. 

What is it like working with us?

Getting started is quick and easy...